Hilltop Farm by Peter Sculthorpe to Benefit Good Works
Ended at:
1754
days
9
hours
45
minutes
4
seconds
ago
$1,200.00 USD
This auction has been sold to Andy Buck at $1,200.00 USD.
Description
Total bids placed
"After gathering most of the personal and important elements together that have made such an impression on me about Early Domestic American Architecture, I wanted to express the epic within the ordinary in this watercolor of a quintessential little farm on a hill." — Peter Sculthorpe, about Hilltop Farm.
Hilltop Farm by Peter Sculthorpe is a unique 20″x40″ (32″x50.5″ framed) printers proof. Brilliant worked closely with the artist to produce this giclée print on high quality archival mold-made paper. Hilltop Farm is finished with a stately solid wood frame complete with museum grade 98% UV filtering plexi and archival cotton rag matting.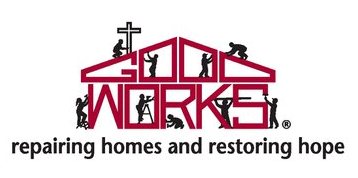 In collaboration with Peter Sculthorpe, Brilliant is proud to donate proceeds from this sale to Good Works.
Good Works is a faith based nonprofit organization, founded in 1988, and dedicated to repairing homes and restoring hope for low-income homeowners in Chester County, PA. They provide families living in substandard housing with repairs including roof repair, plumbing installation and repair, electrical rewiring and code compliance, heating installation and upgrades, insulation and drywall work, window and floor repair. Join us in supporting Good Works in their mission to make homes warmer, safer and drier for local families.